Rosie Weiss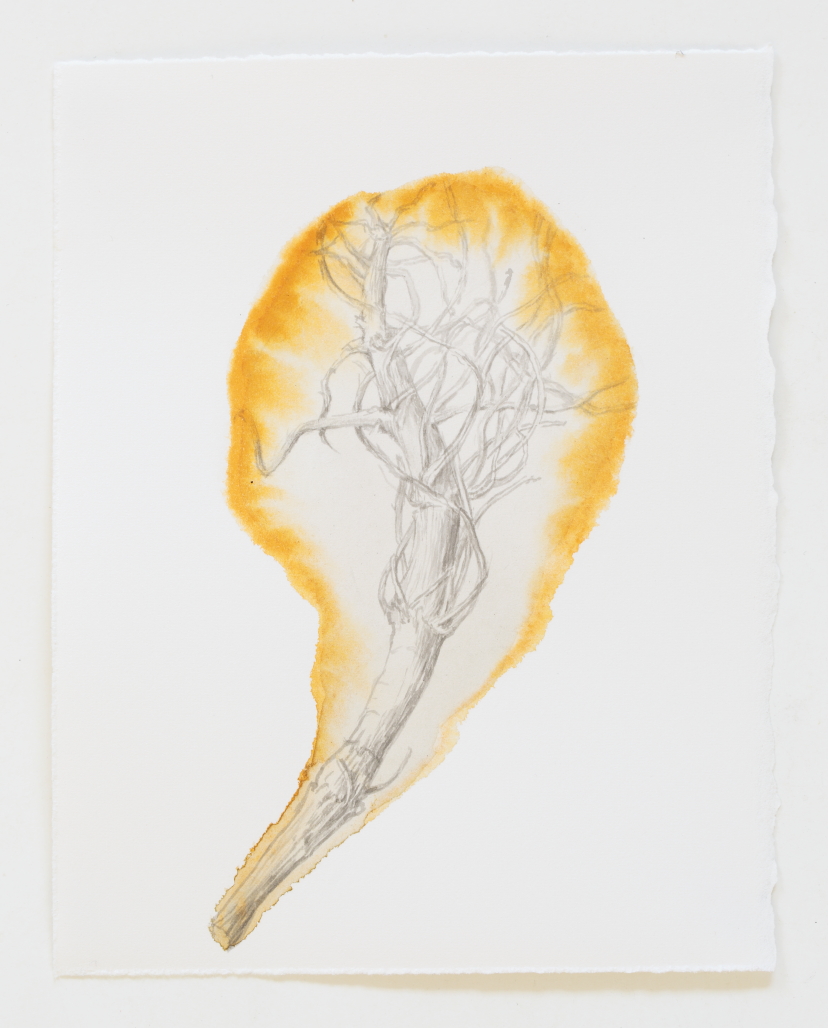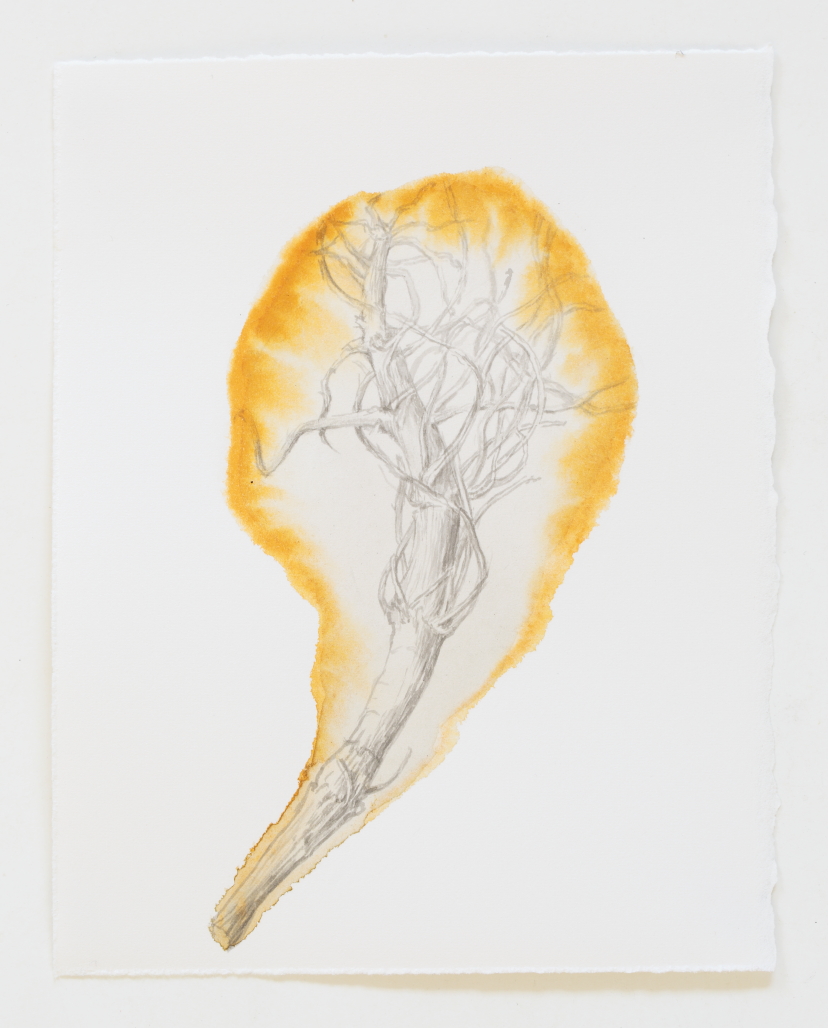 The Trees Are Falling Into The Sea And Other Stories, Part Two
Weiss uses plant fragments, remnants, like actors on a stage, to tell our stories. She finds these plant specimens on the edges of human activity, on the sides of roads and paths, school playgrounds or logging tracks, they have often been stripped back by wear and tear to their essential structures.
Her most recent body of work, 'The Trees Are Falling Into The Sea And Other Stories: Part Two,' shown at fortyfivedownstairs in Melbourne in August 2017 looks at sea level rises in Port Phillip Bay. Whilst artist in residence at the Caretakers Cottage, Point Nepean, Weiss was immersed in the landscape over part of the winter. She was able to observe and document 'an extreme erosion event' (Parks Victoria beach closure signage). The trees were falling into the sea faster than she could draw or photograph them, it was like walking through the fallen on a battlefield. What she is observing is occurring all over the world, this is a result of climate change, and more locally channel deepening, which has dramatically changed the shape and structure of the coastline. While these small drawings of eroded plant fragments sourced from all around the bay from Point Nepean to Point Lonsdale relate to what is happening around this particular bay, they also refer to all landscapes and to all living beings, be they plant, animal or human, or all three at once.
Rosie Weiss is an Australian artist based on the Mornington Peninsula near Melbourne, she makes work that examines our relationship with the natural world. This passion for the environment began in a garden created by her father; ''every weekend we'd go into the bush, my father would point out all
the small plant forms with a botanists eye, often bringing seedlings home in his hankie. As these seedlings grew into a massive forest in suburbia, we grew up often traveling with dad on his business trips into the country, then afterwards going wild in the bush while he painted, as I got older I joined him, following him down tracks with my drawing board.'' In 1996 she completed her Master of Arts at RMIT with 'Intimate Patterns' a body of work that looked at the connections between the human body and the natural world. She has exhibited in Australia, Asia and France over the past twenty-five years, and won the Moet and Chandon Australian Art Fellowship with a painting titled 'Lung', a reaction to the chemical fire on Coode island.